Featured
2014 Induction Ceremony
Featuring José Loiola, Barbra Fontana, Bob Clem and Larry Rundle. Special apperances by Sean Rosenthal and Kerri Walsh Jennings,
Historical Highlights
Inductee video profiles
CBVA Honored by "Volleyball Hall of Fame" Holyoke, Mass.
We're happy to announce that the California Beach Volleyball Association has been chosen to receive the 2012 Volleyball Hall of Fame William G. Morgan Award. This award is presented to an individual/corporation/organization providing continuous support for, and promotion of, the sport of volleyball. For many decades the CBVA has been nurturing beach volleyball and we are proud to recognize those efforts.
The CBVA was honored during their Induction Weekend in a special ceremony at the Induction Gala Dinner on Saturday, October 20th in Holyoke, Massachusetts.
Hermosa Beach hosts annual CBVA Hall of Fame event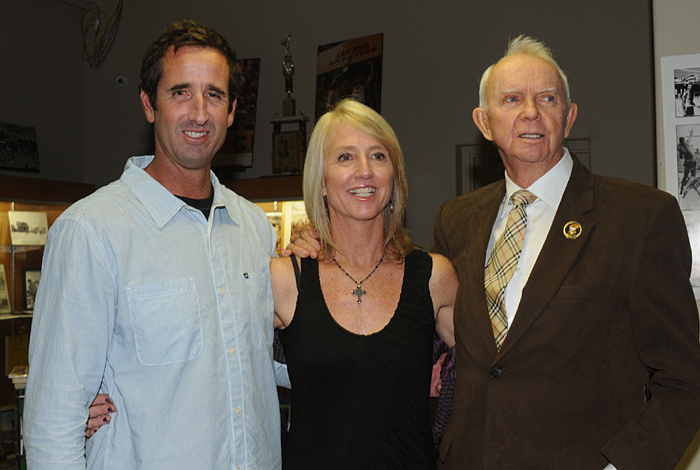 Professional beach volleyball players comprise a unique group. Switching partners – even in mid-season – is commonplace but the athletes consider themselves a family within a sport that has become a major part of their lives. For the second consecutive year, a "family reunion" of beach volleyball players will take place in Hermosa Beach where many greats of the game will reunite to swap stories – many of which should not be told in mixed company...
Quick Search Topics
2012 HOF Induction Celebration